Twitter-accounts
International organizations
May 16 - 20, 2017, St. Petersburg International Legal Forum (SPBILF)
June 1-3, 2017, St. Petersburg International Economic Forum (SPIEF)
Russian journals in electronic form


Free legal services are available in the Legal information center for some categories of citizens.
Online education resources

The St. Petersburg International Legal Forum (SPBILF), hosted by the Ministry of Justice of the Russian Federation, was held on May 16-20, 2017. Learn more

VII International scientific and practical conference "Law and Information: Theory and Practice" took place on April 14, 2017 at the Presidential Library named after Boris Yeltsin. Learn more

Specialists of the Legal information center took part in The 7th All-Russian scientific and practical conference "Library collections in the digital era: traditional and electronic resources, acquisition and use" on March 28 – 31, 2017 at the National Library of Russia, St. Petersburg. Learn more
News archive


Legislative information center - structural subdivision of NLR
The purpose of activity is free access for citizens to legislative information on the base of modern information technologies
History of the center
The legislative information center was opened in 1999 in the National Library of Russia. Learn more...
In the Center you may use:
Access to the legislative data bases
Aid in searching information
Electronic data recording
Printing documents
Contact information:
Address: Saint-Petersburg, Sadovaya St., 18
Telephone: (812) 718-86-91
E-mail: lawcenter@nlr.ru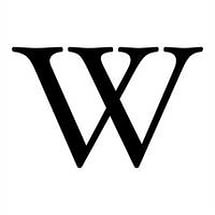 Ostrovskaya Sq., 1/3

Moskovsky Prospekt, 165/2